Mitsubishi Fuso Trucks have a lot to be desired, thanks to their well-founded reputation as being the industry's most reliable and durable trucks. Which is why Cash for Trucks services like Sydney Car Removals are happy to provide Top Cash for Trucks payments for your Fuso. If you live in Sydney, there's no better Cash for Trucks business to choose than Sydney Car Removals, but for those living elsewhere,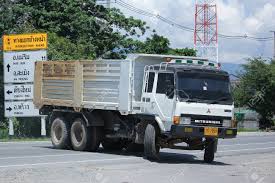 We've compiled the Ultimate Guide to Getting Top Cash for Your Mitsubishi Fuso Truck
Know Your Mitsubishi Fuso Truck's Worth
There are two great ways to find out what your Fuso's market value is. The first is to get it inspected by a mechanic. This is a smart way to get an accurate Truck Appraisal. The second and perhaps most important way for those looking to Sell Your Truck for Cash is to shop around for quotes from different Cash for Trucks businesses. Luckily, getting quotes is as easy as dialing a number: you can receive Instant Quotes over the phone without the Truck Removal company having to view your truck in person. After this, you can weigh up which company is offering the best deal to you.
It's important to do your research about a Cash for Trucks company before selling your Mitsubishi Fuso Truck to them. Luckily, it's easier than ever to see a company's reputation thanks to the internet: a quick Google of Facebook search can show customer ratings and reviews and help you gauge if you can trust them to sell your truck to.
Cars aren't the only vehicles that can magically make your valuables vanish. A thorough search in your truck can help you find all sorts of things from that missing bank card, to money or even jewelry.
Cancel Your Truck Registration
Canceling your registration is hassle-free thanks to Cash for Trucks companies providing all required paperwork free of charge. But don't forget that you need to bring a photo ID (such as your passport or driver's license), Proof of Ownership as well as needing to remove your truck's number plates.
Make the Most of Your Petrol
Petrol is expensive these days and if your truck is still roadworthy and has petrol left, you may as well make the most of it!
Contact Sydney Car Removal today to Sell Your Mitsubishi Fuso Truck for Instant Cash at 0477 964 311