SERVICES
Sydney Car Removals isn't just any old car removal company in Sydney. We offer up to $10,000 on our unwanted car and scrap removals in Sydney.
When you want a first class Car Removal Sydney, you want Sydney Car Removals. We not only have years of experience in car removals, we also pay top dollar for your unwanted, wrecked, crashed, scrap, damaged, etc. car removal. When you sell your vehicle to us, you sell your vehicle hassle free!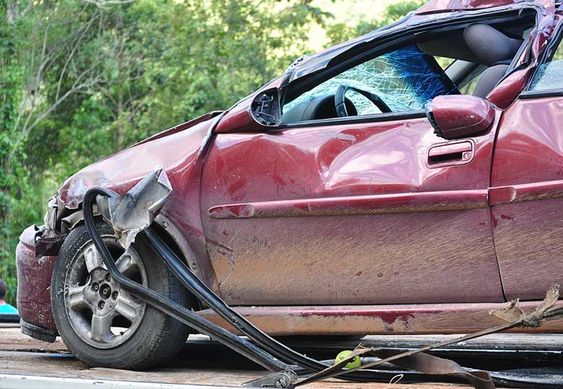 We provide all suburbs of Sydney with:
• Cash for Cars
• Old Car Removals
• Accident Car Removals
• Wrecked Car Removals
• Scrap Car Removals
• Damaged Car Removals
• Unwanted Car Removals
Our services do not just extend to cars. We also remove:
• Trucks
• Vans
• SUVs
• Jeeps
• Utes
• 4WDs
• Commercial Vehicles
• Motorcycles
• RVs
• Boats
• Scrap Metals
Whether your vehicle is running or not, we will come to your location and haul it off for free and put cash in your pocket; even if we have to collect it in ten pieces!
Our Cash for Car Services
Our Cash For Car system is one that is sheer convenience to our customers. When you'd like to have your yard cleared of your unwanted car or truck, or even your hard to sell car, you simply request an instant cash offer quote from us.
Our system…
1. To get that top dollar cash offer for your car removal, just give us a call at the number listed at the top of the page or the bottom, or fill out our "Instant Car Appraisal" found on the right top of this page. All we require is a few minutes of your time to tell us your vehicle's make and model, as well as its age and condition.
2. We will then have our expert appraisers go to work on calculating a top dollar quote for your vehicle's worth. Our appraisers have years of experience in the business and are able to determine the exact worth of your vehicle by estimating all the parts and components, as well as its metal that can be recycled, reused and resold.
3. If you take us up on our offer, we then can arrange for a time to perform your Car Removal Sydney. Our car removal experts work around the clock so any hour of the day or night, any day of the year is perfectly fine to schedule.
4. We pick up your vehicle and before we wave goodbye, we put your cash for car removal Sydney in your hand.
Can you get any easier than that? And, can you get a better opportunity for a top dollar quote like $10K?
How We Dispose of Your Vehicle
We will handle your vehicle removal in one of two ways. If your vehicle is in good shape and can be resold, we will resell the vehicle. If your vehicle is worth more scrapping, then we'll haul it to one of our scrap yards where our expert auto dismantlers will go to work. All parts and components will be removed from the vehicle, and its frame will be crushed into scrap metal, and the entire vehicle is recycled, reused and resold.
Our process is environmentally sound as we leave the least amount of a carbon footprint on the environment due to our eco-friendly disposal approaches.
Why Choose Sydney Car Removals?
We are a company that not only cares about the community, we are a company with the connections to get you top dollar for your Unwanted Car Removal Sydney. When you choose us, you choose a company with years of experience, and the benefit to you is:
• Top Dollar for Your Unwanted Car Removal
• Up to $10K Cash for Cars
• Fast and Friendly Service
• Professional Auto Appraisers
• Service to All Suburbs of Sydney
• 24 Hour Car Removals Sydney
• Cash on the Spot
• No Towing Fee
There's no reason not to obtain a free instant cash offer. There's no obligation, and you just might be surprised at what that unwanted car of yours is worth. Our service is always professional and always convenient.
Contact Us Today
When you have an unwanted vehicle in any suburb of Sydney, you can obtain a free, no obligation instant cash offer worth up to $10K for its car removal from Sydney Car Removals. We pride ourselves in being the best Car Removal Company in Sydney who is fast and efficient and most of all fair. To receive an instant cash offer, just dial the number below or fill in our "Instant Car Appraisal" form that you'll find located at the top right of this page. With a few simple details, we will have your quote to you in no time. We are your trusted professional who can have your vehicle out of your yard in as soon as a few hours.
Schedule Now or Call
Call Us at 0477 964 311 / 0477 962 919